"I've really learned a lot. I hope you've found what you were looking for." Amos Lee sings out to me today. . . he's the music of choice of the morning, and as usual, the guitar, the voice, the words lift my spirit . . .
Music, well, I can't really put it into the words – I guess that's the point, huh? – but I keep trying different angles to use language to describe how music lives in my life. It's the force (is that the word, I want?) that underscores what I feel; it's the energy that changes how I feel; it's the space where I go to be alone and where I often feel less alone. . .
Like only unto that space where I disappear in a good writing moment, music is a sanctuary. Somewhere that God comes, somewhere I can show up fully, somewhere that I can find other people as their purest selves. . .
Lately, the music of my spirit seems to be Mumford and Sons, Brett Ryan Stewart, Arcade Fire, Damien Rice, and Kings of Leon. . . Just making that list tells me I'm craving the male voice and something beautiful in the roughness of voice. . .
Not too long ago Jonatha Brooke, Indigo Girls, Over the Rhine and Patty Griffin were filling my soul . . .
Music just speaks to me and for me, I guess. . . I feel like I'm still not able to capture this idea in words, so if any of you have anything to say, please do share. How does music live in your life?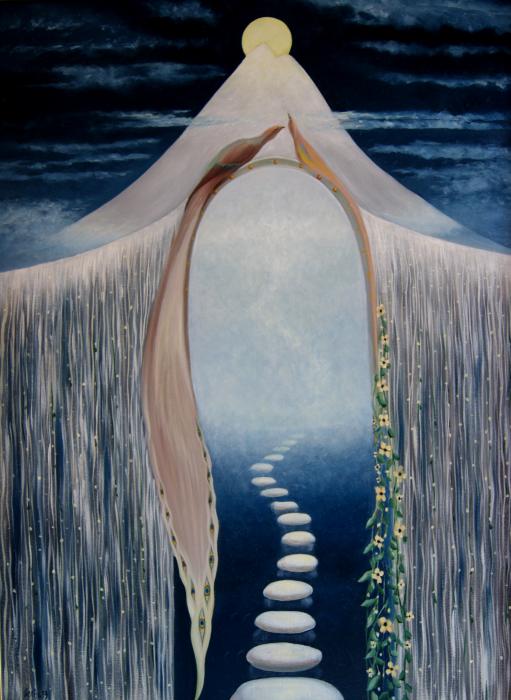 Entering a song feels like this to me – "Moon Gate" by Tone Aanderaa